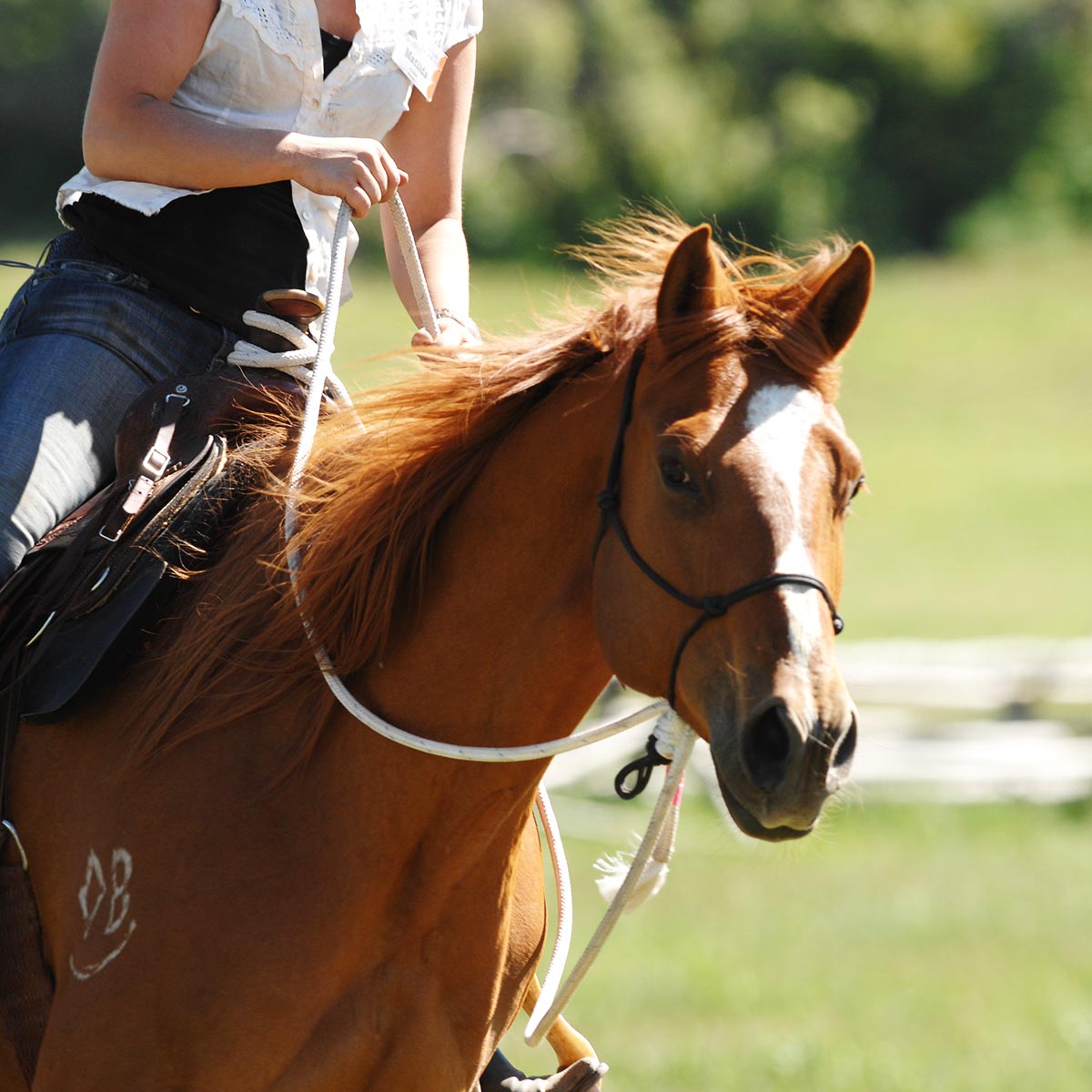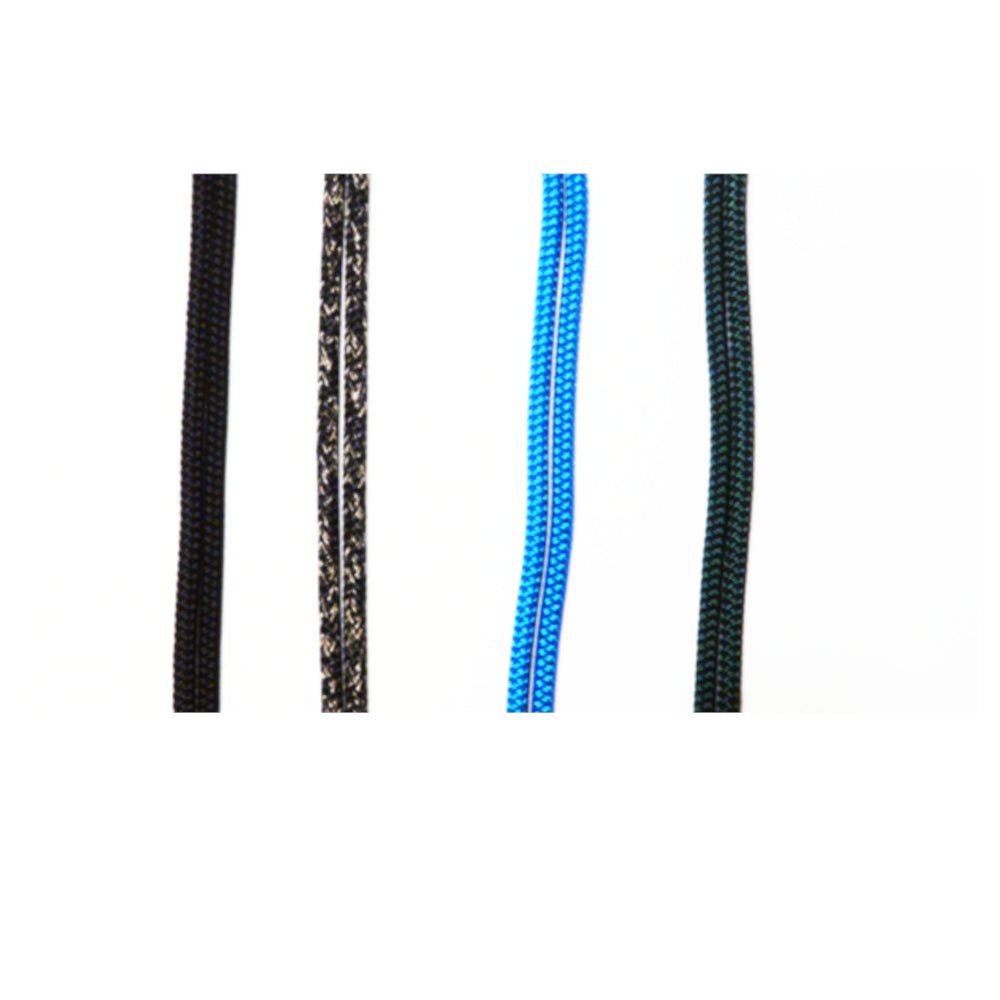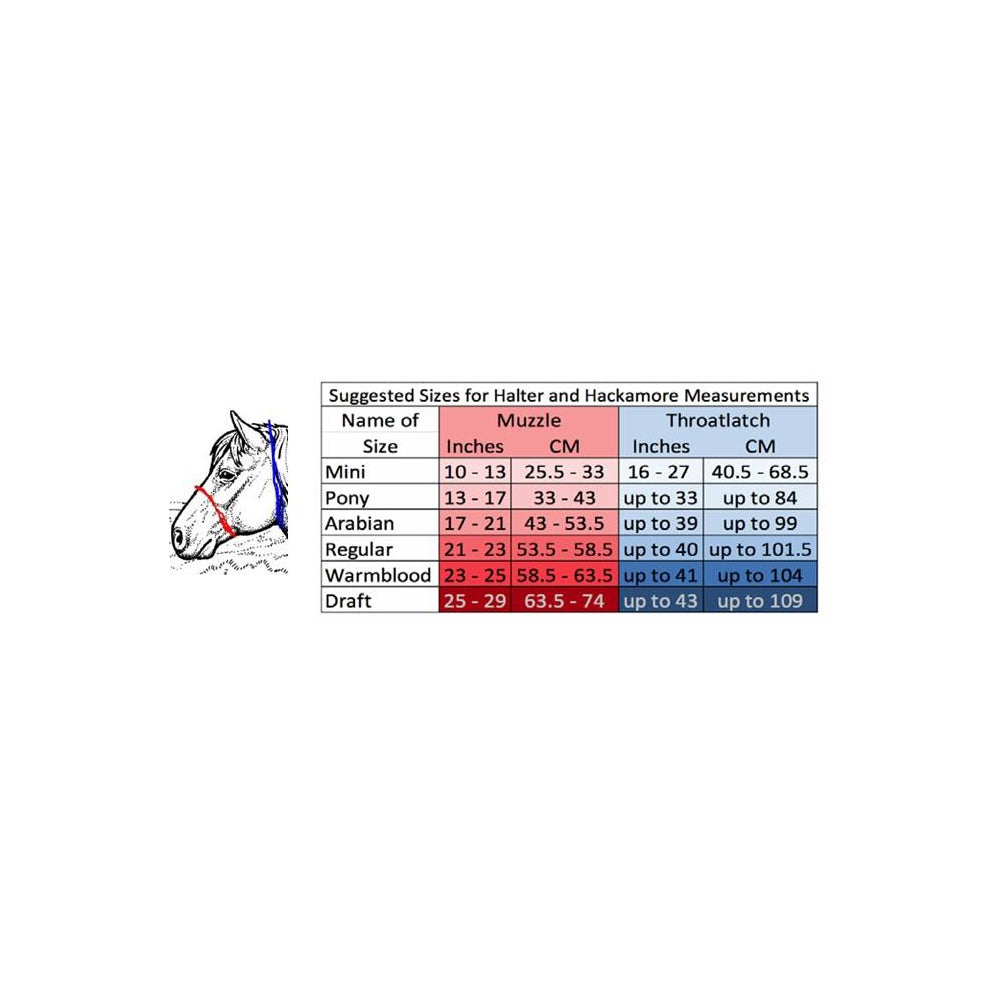 Parelli Natural Hackamore
Sale price
$161.00
Regular price
Product description
Shipping & Return
The Parelli Natural Hackamore is widely used for young horses and relaxed riding (Freestyle or on the trail). Made from the same, lovely subtle line as our halters, it's perfect for teaching horses to be soft and confident when riding, starting or re-starting horses that are afraid of the rider's hand or bit.
"I own some expensive hackamores that are literally works of art, and yet this one is the one I most often reach for!"
Pat Parelli
1/4-inch smooth Horseman's Braid (tied slightly larger than the Horsman's Halter), made of high quality yachting braid.
1/2 inch Horseman's Reins - 9 ft rein and 12 ft lead, all in one.
If not used with loose, casual reins it takes away from the functionality of the design.
Lead with the rope not the reins!
The nylon rope you usually see used for halters and leads is typically not designed to withstand the unique challenges an equine application presents. Nylon rope stretches, can become stiff with use, increases in size over time and absorbs unwanted moisture. The 100% polyester rope used at Parelli has been specifically engineered with horsemanship use in mind. Parelli rope is dirt, sweat, mildew, rot and UV resistant. This means that your rope will stay truer to its original form longer, without fading, stretching, popping or elongating.
Great for new riders, beginning riding skills or colt starting and to introduce a horse to riding basics.
Great to reteach horses with riding issues to understand basic commands.
Click here to see how to tie your Parelli Horseman's Halter
Click here to see how to re-tie the knot on your Parelli Horseman's Halter
In 1982, in Pat's first clinics, he was bound and determined to get people to learn to quit pulling on both reins at once, so he had everybody ride with the rope halter and just a lead rope. His students were astounded at the progress they made riding this way. It broke most of their bad habits that they didn't even know they had. As a teacher, Pat's theory has always been to isolate, separate, and combine. After riding two sessions with one rein, he had them tie the lead rope to the halter to make a loop rein and try the same exercises with their newly formed habits, so they could then go back to riding with two reins.
Pat, knowing that he was trying to help his students become a Complete Horseman, whether they were Trail Riders, or rode English or Western, he knew that an interim tool between riding with just a halter and graduating to the Parelli Horseman's Snaffle Bridle was needed. Soon was born the Natural Hackamore which is made from two simple ingredients; the Parelli Rope Halter that is specially adapted to fit the Horseman's Reins, and our 22 foot Horseman's Reins made from yachting braid, so that you have a 12-foot lead and a 9-foot loop rein.
Many students ask if it's necessary to graduate to a snaffle bit, and the answer is: only if you want to complete the full program. If your goal is to ride your horse on trail rides and to use your horse for leisure riding, most people are happy to stay at this stage. Pat usually rides his young horses up to 100 hours before graduating to a bosal or the Parelli Horseman's Snaffle Bridle, depending on the horse's level of sensitivity or tendencies to push on pressure.
Note: Remember Pat has designed a program to help you become the Complete Horseman that your Horse needs You to be. The complete program is designed to take you through 4 Levels on the ground and in the saddle, and all of the Parelli tools are designed for your success so you can be Safe, Ethical, Effective, and have a rewarding relationship with your horse.
Pat Parelli says, "One size fits all, unless your horse is too big or too small," and that our Regular Hackamore fits 90% of all the horses he's ever seen.
Parelli's Natural Hackamore is hand-tied with knots in strategic places. The hackamores are constructed with high-quality yachting rope, which offers the ultimate in softness and strength while remaining thin and light. Because of their lightweight and softness, our hackamores are comfortable for your horse - and most importantly, the fit and design will convey clear messages to your horse as you progress through your natural horsemanship training.
Our hackamores use the halter as a foundation, adding a 12-foot training rope and a set of loop reins to create a versatile riding tool. The end result is one effective piece of tack that can be used on the ground or in the saddle. With no bit involved, your horse will learn to understand the feel of the reins while you will learn how to cue your horse without damaging their mouth with a bit.
The knot under the chin on our Horseman's Hackamore is designed to allow for attachment of Horseman's Reins and to be heavy so it acts as a pre-cue: when the rider picks up the reins the knot lifts first and alerts the horse that something is going to happen, then the hackamore noseband engages (back or to either side). This knot action slows down the activation of pressure and makes for a quicker release (similar to the way our slobber straps/rein leathers work).
Shipping cost is based on weight. Just add products to your cart and use the Shipping Calculator to see the shipping price. There is an additional handling surcharge for oversized items, if length, width or height exceeds 1m
We want you to be 100% satisfied with your purchase. Items can be returned or exchanged within 30 days of delivery.