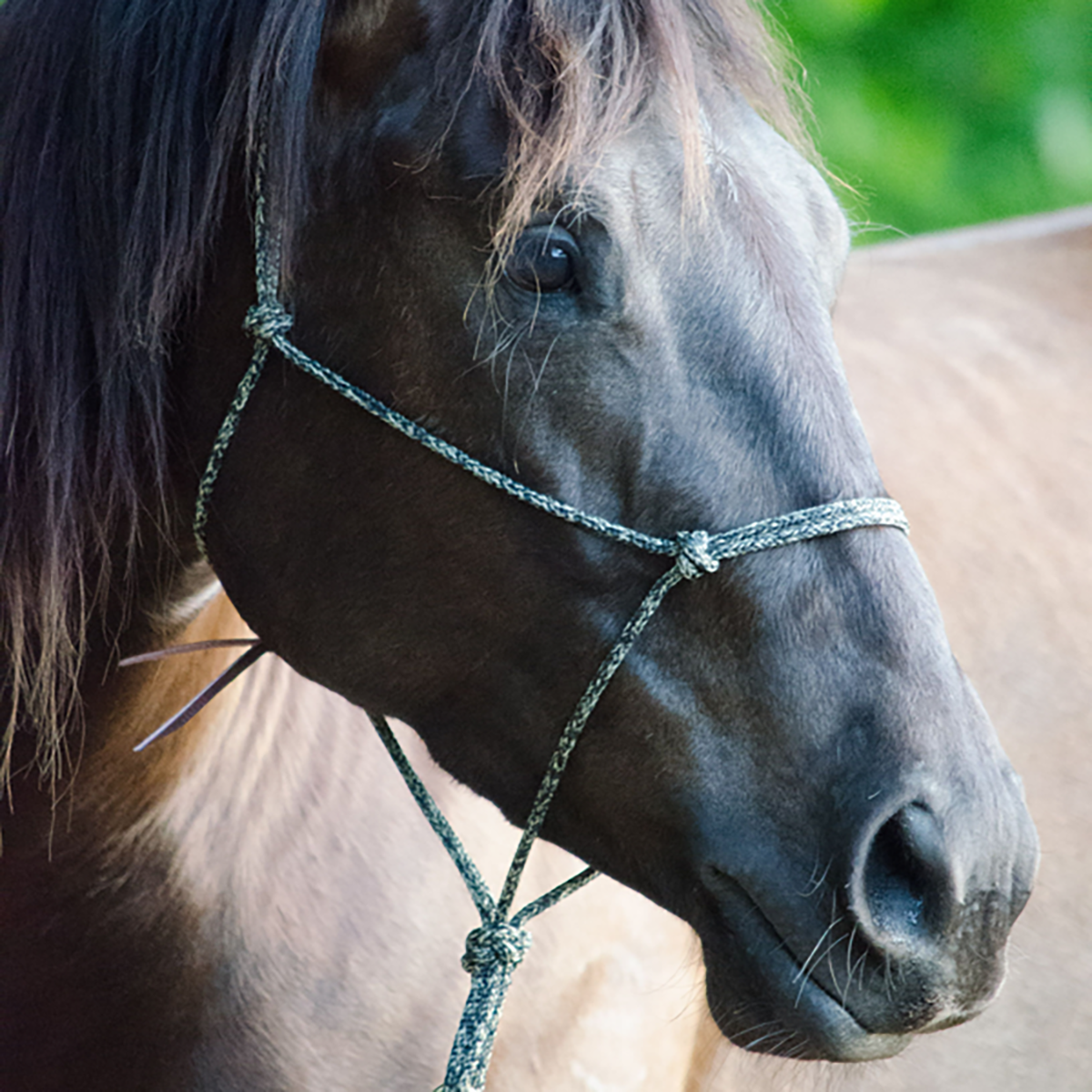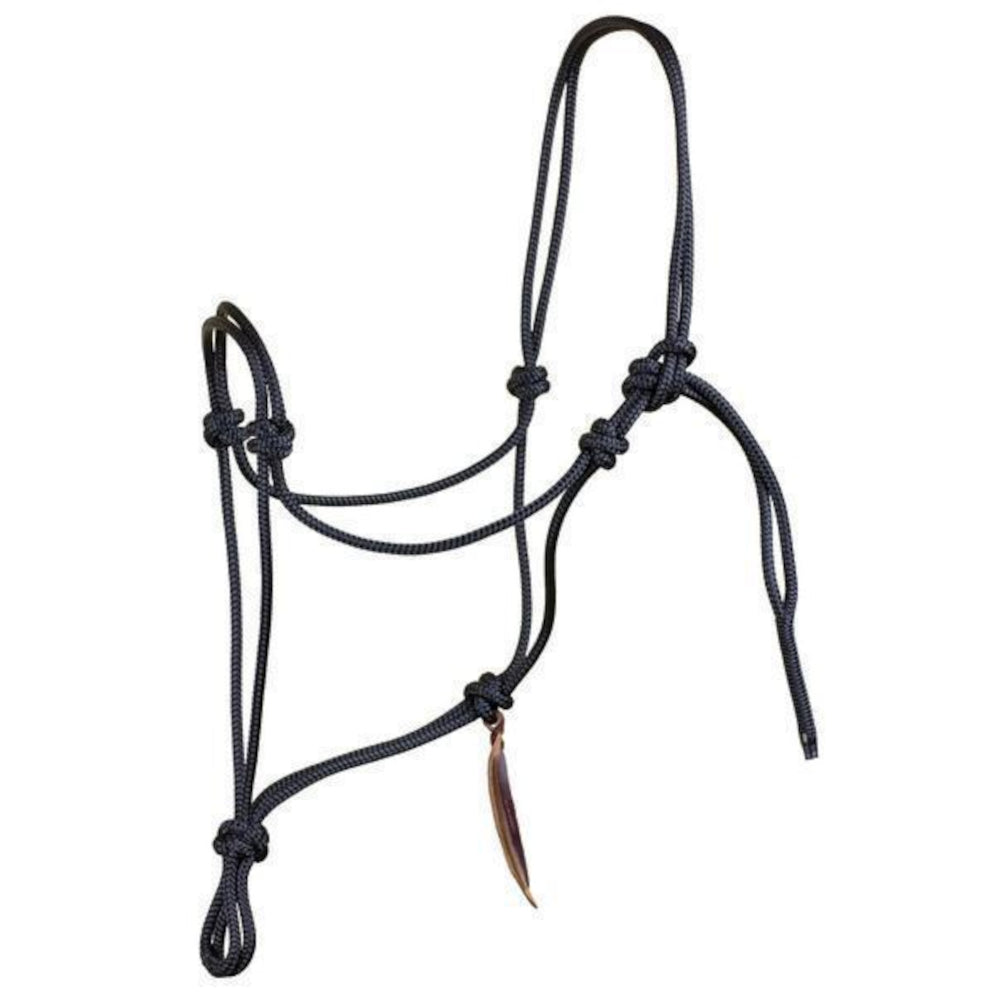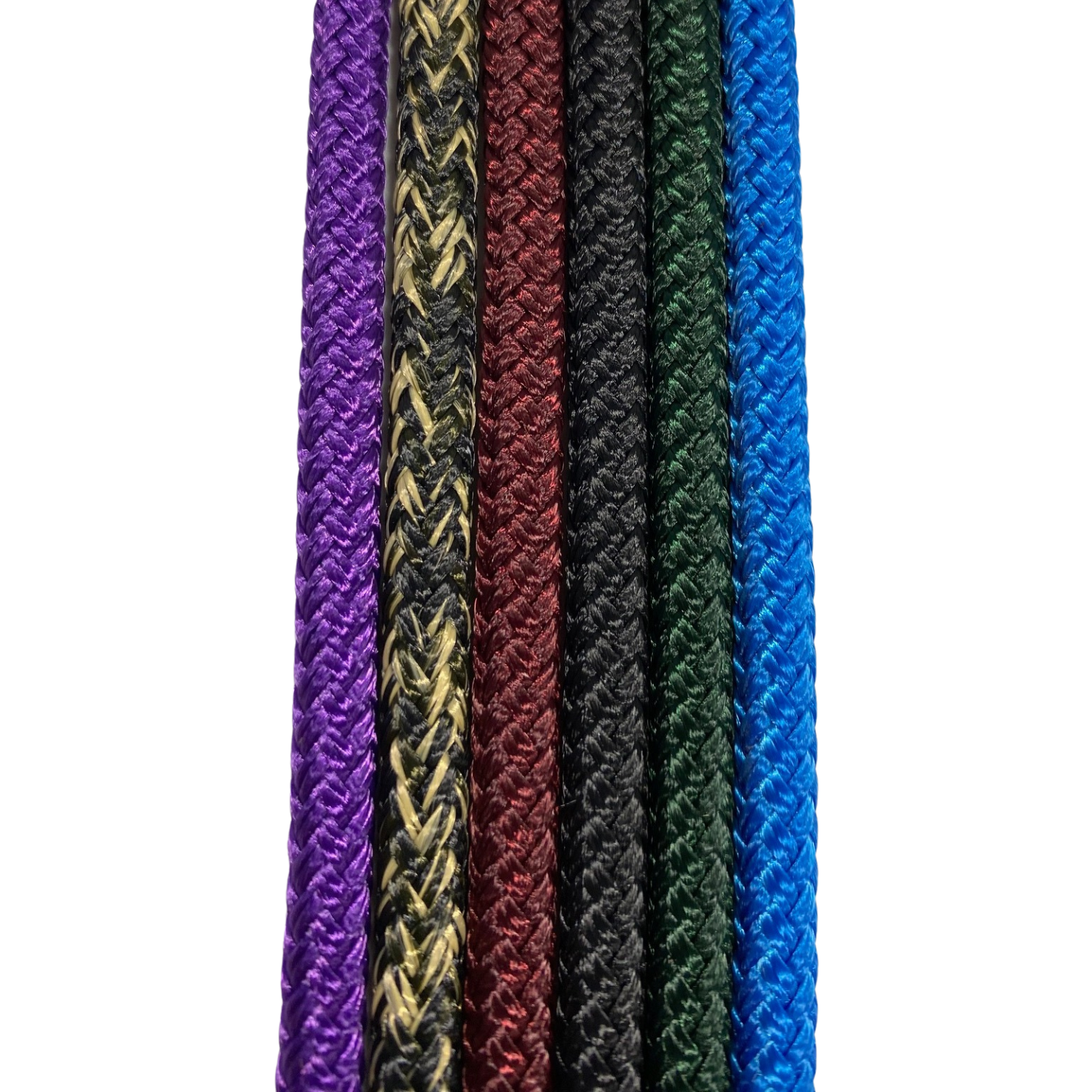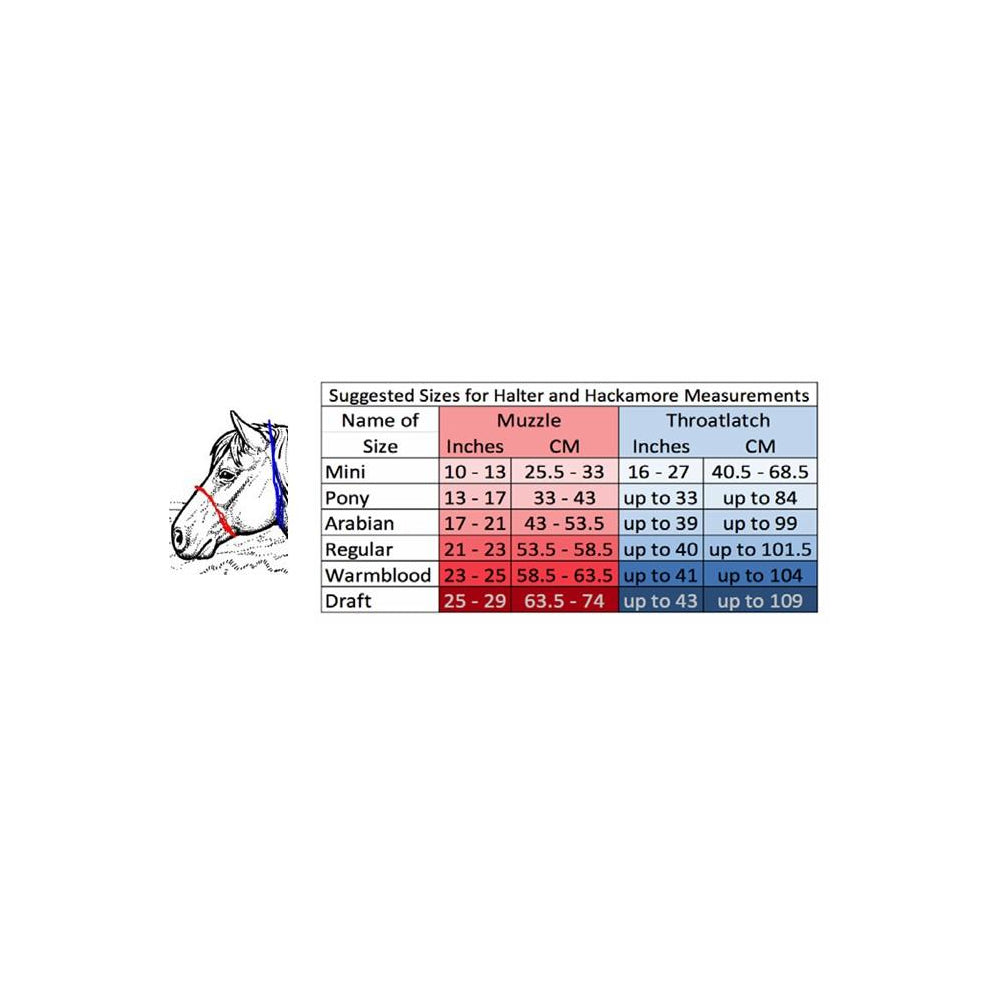 Parelli Horseman's Halter
Sale price
$67.00
Regular price
Product description
Shipping & Return
The Parelli Horseman's Halter is a core tool of the program, and it is hand-tied using smooth yachting braid with simple knots that strategically balance on the horse's head. Its lightness means that it is easy for your horse to carry around, but thin enough that the horse can feel the communication. 
"It's light when he's right, strong when he's wrong."
 Pat Parelli
1/4 inch yachting braid, simple knots under the chin and on sides, non-fray ends, loop attachment.
The 100% polyester rope used at Parelli has been specifically engineered with horsemanship use in mind. Parelli rope is dirt, sweat, mildew, rot and UV resistant. This means that your rope will stay truer to its original form longer, without fading, stretching, popping or elongating. The rope you usually see used for halters and leads is typically nylon yachting rope and was never designed to withstand the unique challenges an equine application presents. Nylon rope stretches, can become stiff with use, increases in size over time and absorbs unwanted moisture.
No metal, even to finish the halter; the ends are melted.
Leather poppers on each product with Parelli stamp. Designed so when you drop them on the ground they no longer look like a halter, they collapse into a pile of rope. What makes this unique and functional is that because our halter folds upon itself when dropped it prevents a horse from catching a foot in it or otherwise becoming tangled.
Many of our customers have owned their halters for 20 years or more without any breakage or dry rot.
Click here to see how to tie your Parelli Horseman's Halter
Click here to see how to re-tie the knot on your Parelli Horseman's Halter 
Pat perfected the halter design and used to tie them himself on the way to clinics (someone else was driving of course!). Today Parelli halters are still hand-tied using smooth yachting braid with simple knots that strategically balance on the horse's head. We don't use 'pressure knots' as they cause unnecessary discomfort. The loop for attaching lines hangs below the jaw and acts as a hinge. A heavy or thick halter results in dead weight on the face, which causes the horse to be dull to pressure and can push on nerves. This halter is tied with horse's facial structure in mind and is the best fit on the market. This halter is for everyday use as well as teaching your horse to yield instead of lean or push on it.
Do not leave the halter on the horse if it is loose or turned out to pasture; it could get the halter caught on something.
Thin to win - your horse will not be as inclined to lean on this halter so it will help you win the Porcupine Game and earn your horse's respect.
Do not try to adjust the knots.
Only attach snaps, reins, leads, and ties to the loop below the fiador knot.
Our halters are designed to protect your horse from any additional vice-like pressure, that can cause your horse undue suffering, like some other halters that are currently being sold.
Pat Parelli says, "One size fits all unless your horse is too big or too small!"
Regular halters fit 90% of all the horses he's ever seen.
Available Colors: Blue, Green, Black, Burgundy, Vaquero.
Please click here for alternate colors, Red and Purple.
*NOTE - White Halters are special order items. Please call to place an order for White Halters.
Shipping cost is based on weight. Just add products to your cart and use the Shipping Calculator to see the shipping price. There is an additional handling surcharge for oversized items, if length, width or height exceeds 1m
We want you to be 100% satisfied with your purchase. Items can be returned or exchanged within 30 days of delivery.